Ignore my gentle nod to Justin Timberlake's Sexyback song if you so wish, but do not ignore the brooch.
I have a few vintage brooches I've picked up at flea markets and antique shops, but I've never seen anyone else wearing one, so I've kept them, waiting.
Recently I bought my mum a beautiful pewter coloured brooch, a leaf shape with diamond-style stones embeedded on it. My mum wears it so well, I've dug out mine and am ready to wear them!
Since then, I've been looking at modern designs and I've begun my new obsession. I'm determined to get everyone wearing brooches, old and new!
My Mum, working a brooch.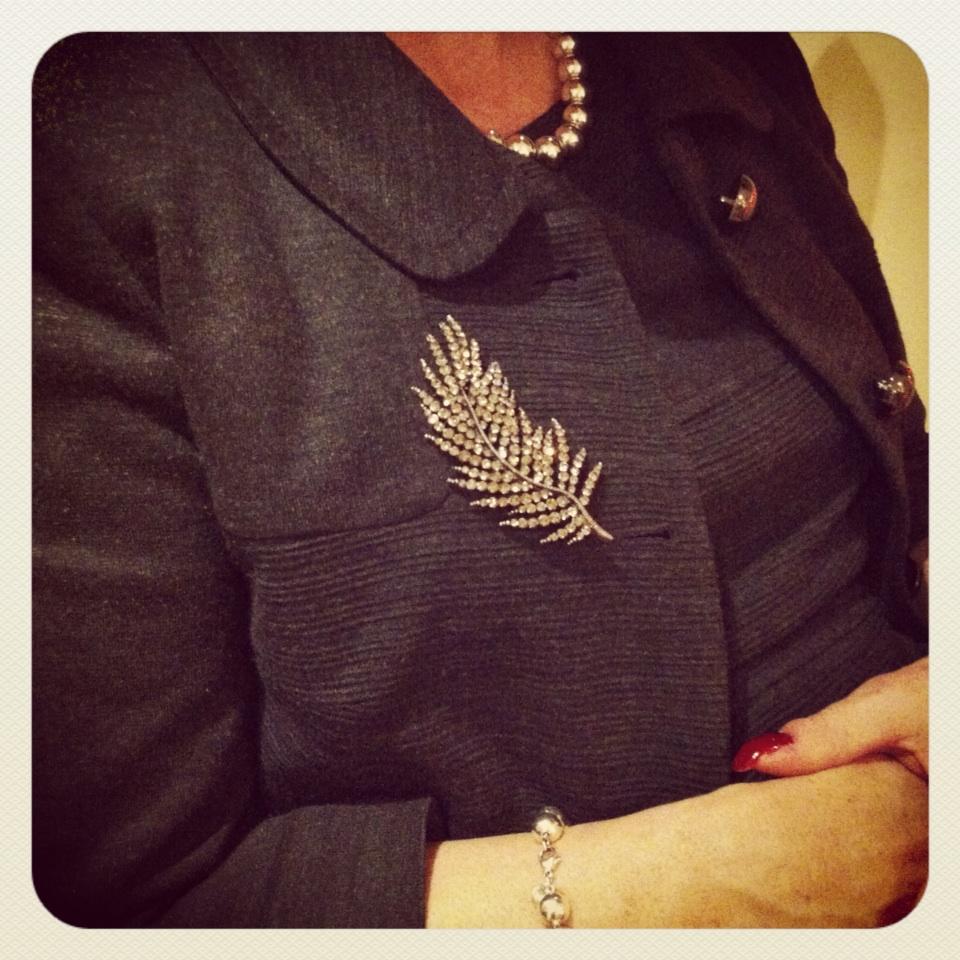 XxX